We are open for Business
Monday to Saturday
10am to 4pm
No need for an appointment but we still ask you to bear with us, we are keeping numbers in store low to allow for a safe experience. If we are busy, we may have to ask you to wait in the car for a few minutes.
Call 07483388829
Call the shop number 01786 451 163
Leave a message on our facebook page
Email on sales@mobilitystirling.co.uk
If you can't manage into the store, we offer online sales through Ability Goods. If what you require isn't there or you prefer to speak to a team member, you can phone the shop on 01786 451 163; text or call 07483388829; email sales@mobilitystirling.co.uk or contact us through our facebook page
If you want a virtual look around the showroom then we can do a WhatsApp Video session by appointment.
We have put in place these measures to help keep us all safe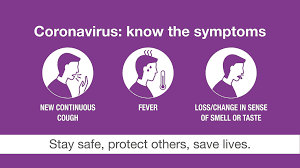 We will be limiting the number of people in the shop at one time. Please ring the bell on the front door for entry. You may have to wait until other customers have left and the shop has been sanitised as necessary;
Think symptoms – are you or anyone in your household displaying symptoms? If so, please do not come to the shop. Urgent things can be dropped off outside your door but we cannot enter your home;
Please wear a face covering in the shop, we have disposable ones if you do not have your own;
Please use the hand sanitiser on entry and exit from the shop;
If you prefer not to come in, we can bring a range of stock out to you at the car;
If others are waiting, please respect the 2 metre (6 feet) social distancing distance or wait in car;
Please remain at least 2 metres from staff and non-family members;
There will be no access to toilets within the shop;
If requested to do so, please fill out the contact tracing form;
Please use your judgement to keep everyone safe.