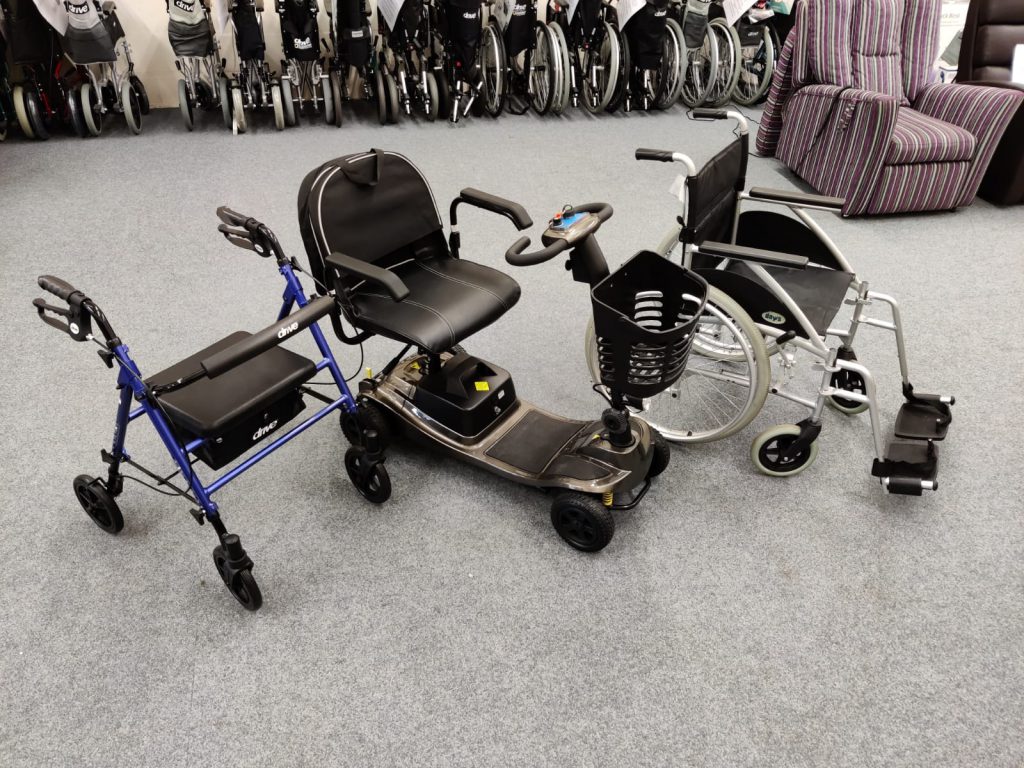 Need some mobility equipment for a short period of time? Are you visiting Scotland on holiday? Is a relative is visiting who needs help in getting around? Or have you broken a leg? Call us and we can talk about how we can help.
We hire out scooters, wheelchairs, walkers and similar items. Rentals can be from as little as one day, so ideal if you have a special family day out too.
Please contact us by phone, email or Facebook to discuss your requirements with our knowledgeable staff and too book your hire. You can also call in to our showroom to see our range of hire options.