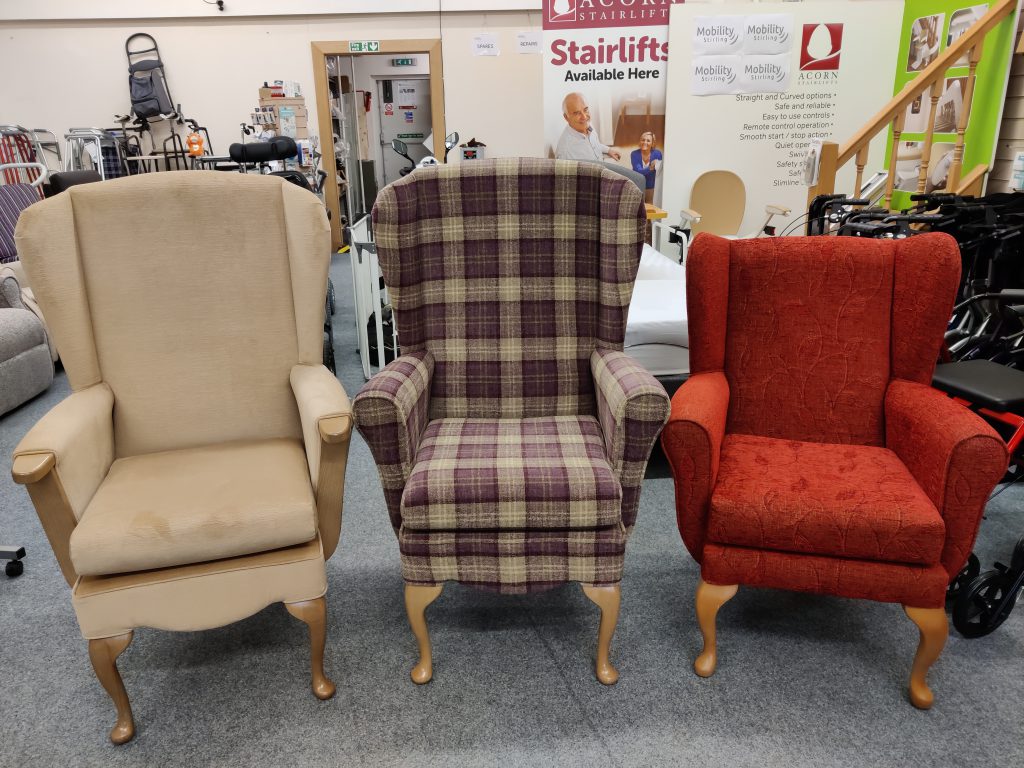 Why choose a High Back or Fire Side Chair?
Sometimes Riser Recliner /Lift Chairs are not the best option. A High Back or, as they are often known, Fireside chairs , give a well fitting, comfortable chair that is much easier to get up from than a standard chair. Particularly good for those who have hip issues or are recovering from a broken hip. Makes it easier for moving and handling. Firm, steady but easy to move where necessary.
Highback chairs give great support to head, neck and shoulders with a comfortable seating position which promotes good posture. Offering support for the back from the neck right down to the lumbar region, this can really help those who suffer from back or spinal issues find a good sitting position. Many people simply find them more comfortable than standard chairs.
Features of a High Back Chair
These chairs come in a variety of sizes and can also be custom made where a standard fitting doesn't work. A combination of the right seat height, a shallower seat depth than standard chairs and a width that allows the user to use the arms to maximum effect when getting out of the chair, makes high back chairs ideal for those who wish to maintain independence.
Making it your own
As well as coming in a variety of sizes, the chairs also vary in style with features such as wooden arm knuckles, wings (great if you might be tempted to snooze) and chairs with additional lumbar support.
Fireside chairs can be finished to a material and colour to suit your room and your needs. Fabrics can be plain or patterned and the wooden legs and knuckles can be customised to fit with your colour scheme. We also have chairs in waterproof materials, not only vinyl but also beautiful, tactile, warm and soft Eve fabric which is easy to keep clean but doesn't look clinical – comes in a range of colours including bright and breezy or a more muted pallet to fit with your décor.. Perfect where spillages might occur.